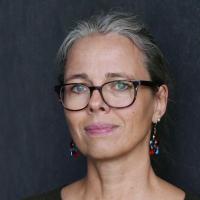 Ulrike Barth
Ulrike Barth studied special education and worked as a Waldorf teacher for 20 years. The question as to how people can live and work together has been present for her since she started this work. She was involved in establishing inclusive learning in the Kreuzberg Waldorf School in Berlin. One of her great interests is supporting processes of inclusive developments. She is now working at the Institute for Waldorf Pedagogy, Inclusion and Intercultural Studies, Alanus University for Art and Society, Campus Mannheim.
My Courses
Read More
Inklusion ist ein phantastischer Hoffnungsschimmer, um unser gemeinsames Leben in der Vielfalt unserer Gesellschaft zu überdenken. Wenn wir uns dem Thema Inklusion nähern stellen...
Read More
Endlich ist es so weit. Der lang versprochene Kurs mit den folgenden Kapiteln ist nun für Sie zugänglich. Schon jetzt zeichnete sich ab, dass...